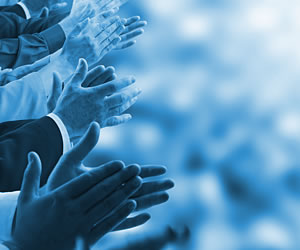 Accredited with the National Council of Psychotherapists and the International Coach Federation.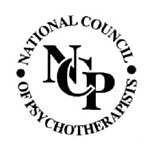 www.thencp.org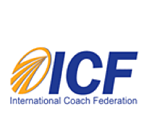 www.coachfederation.org.uk
Business Coaching & Executive Coaching
We provide ICF (International Coaching Federation) accredited business coaching, executive coaching and leadership coaching; supporting leaders to improve their personal effectiveness and professional development.
We can help you define your goals, overcome possible obstacles, find solutions and develop the confidence and momentum to achieve your objectives. We bring focus, objectivity and clarity to our coaching sessions and we provide support, challenge and motivation to help you achieve the results you want.
Our professionally trained coaches are ICF accredited and also have many years experience at senior leadership levels in the corporate sector so we understand the issues and challenges you face.
Our approach is professional, confidential and results focussed.
What is business coaching?
Business coaching, also known as executive coaching, leadership coaching and corporate coaching is a process that supports you to achieve your professional goals. A coach does not give advice; a coach helps you to think, clarify, re-evaluate your challenges and find solutions by listening, questioning and being objective; a coach will challenge and support you to achieve the results you want.
When might you use a business coach?
A business coach is an invaluable resource for senior leaders and executives who don't have a peer group to challenge and discuss ideas with or due to their position, have no one with whom to discuss sensitive or confidential business issues; a coach provides confidentiality, objectivity and credibility.
A business coach can support you in the following areas:
Career progression or career change
Leadership development
Organisational effectiveness
Performance management
Strategic thinking
Building effective teams
Communication
Conflict Management
The coaching process:
We recommend a series of 4-6 coaching sessions of 2 hours per session.
The sessions are face to face or via telephone.
Each session will clarify your goals for the session and support you to progress against those goals.
Following each session, follow up support is provided to ensure goals and actions set stay on track and on-going support and motivation is provided.
The relationship between the client and coach is vital for success so we offer a chemistry session prior to assignment to ensure that the client and coach will work together effectively.
"I first met Mel when she facilitated a significant programme of behavioural coaching with Shell just as I was going through a career change with the company.
Mel's professional, engaging and friendly manner delivered the coaching in a way which really connected with her audience. It was a defining moment for me, I learned a lot about myself, my strengths and values and opportunities for me to target areas to develop.
I am very grateful to her for the part she played and has continued to play in helping me along from the first tentative steps on my new path."
Mike Thow
HS&E Advisor
Shell Exploration and Production
Please contact us for more information on business coaching, executive coaching and leadership coaching.