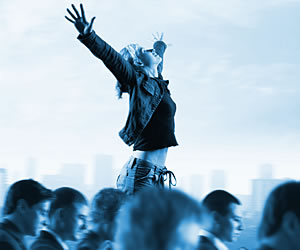 Communication Skills Training
Our Communication Skills Training will help you develop your communication skills and influencing skills, improve your interpersonal skills, increase your ability to build rapport and improve your personal impact.
Effective communication skills are not only essential in business, they are essential in life; yet few schools, universities and businesses invest the time and energy in developing and honing these key skills.
Without effective communication, leaders fail to engage and develop rapport with their teams, fail to gain employees' loyalty, trust and commitment and therefore ultimately fail to achieve business goals and results.
We help you enhance your communication skills and influencing skills, improve your listening skills and questioning skills, give and receive feedback constructively and build rapport.
This programme will help you:
Recognise how you come across to others
Recognise and be able to adapt to others communication styles
Improve your influencing skills
Improve your personal impact
Listen and question effectively
Build rapport
Give and receive feedback constructively
During our Communication Skills Training Programme we use the unique Insights Discovery Personal Profile as a tool to aid self-awareness and rapport building.
The Insights Discovery Profile gives you a powerful insight into yourself and others, providing:
A guide to your personality traits - why you do what you do
An understanding of other's personality traits
Suggestions on how to adapt your style to get on others 'wavelength'
Tips on how to improve your communication, influencing, leadership and teamwork
By the end of this programme you will have the skills to be able to communicate with confidence, build rapport quickly, engage with others, influence, inspire and motivate. We would be delighted to tailor our programmes to suit your specific needs.
"The work that you did with my team was universally found to be both great fun and very enlightening. I have seen people grow as a result of understanding themselves and others more deeply, and be better able to tailor their communication and interactions with different people."
Anne Hart
Engineering and Maintenance Leader
Shell Exploration & Production
Please contact us for more information on communication skills training.