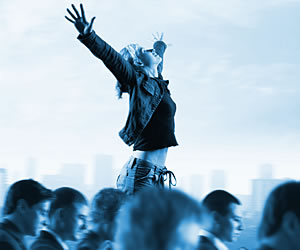 Culture Change
We help you clarify, define and develop your organisational values, behaviours and culture and we support you to gain the buy in, motivation and commitment to deliver and sustain your organisational culture change.
Successful culture change is more than a series of motivational training programmes; it is a process of continuous change and improvement. It deals with hearts and minds - motivating people to want to change and behave differently and implementing new ways of working to embed the culture.
Our Culture Change Programmes:
Our programmes are designed for organisations who are about to go through or have recently been through change and want to create a company culture, values, and behaviours that their people will not only buy into but will own.
We provide:
Consultation
Research & Analysis
Leadership Programmes and Coaching
Team Programmes
Creation of Behavioural Standards
Progress Reviews and Measurement of Results
Culture Change – The Case for Change
We believe that an organisation's culture has a direct impact on it's business success; simply - how we treat people has an impact on their motivation, which has an impact on the service they provide, which has an impact on their customers' satisfaction and loyalty which ultimately has an impact on business success. Our Leadership Programmes help leaders understand how to engage, motivate, enthuse and engage their people and our Team Programmes help employees understand their part and their accountability for business success.

"People Results helped us, Simplyhealth to gain and transform the goodwill of hundreds of good quality people into real business advantage. In my opinion, few people can offer help in this fundamental way. I commend their skills very highly, knowing that my business has been truly enabled by them."
Des Benjamin
Chief Executive
Simplyhealth
Please contact us for more information on our culture change programmes.