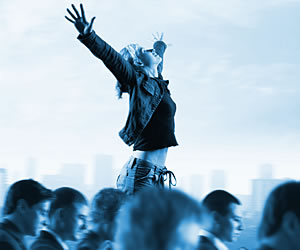 Customer Service Training
Our customer service training programmes go beyond the basics of customer service, we help people tap into the hearts and minds of their customers, learning to anticipate their needs and instinctively knowing how to give the best service to every customer and get the best outcome from every situation.
Excellent Customer Service is not tangible, nor quantifiable, it is not just about delivering the basics, it is about creating a feeling and evoking a sense of positivity from each customer interaction. Some of the best examples of customer service are sited when the basics haven't been delivered and it is the service recovery that creates the lasting impression. We believe in getting the basics right and delivering something special that creates a lasting and positive impression.
Our Customer Service Training Solutions help teams, departments and organisations to:
Define and create a customer focussed culture
Improve customer service skills and behaviours
Improve communication and rapport
Exceed customer's expectations and encourage repeat business
Gain buy in and accountability for the customer experience
We provide a unique 3-Stage Approach to delivering Customer Service Excellence:
Stage 1 – Service Excellence
Understanding the impact of excellent service, knowing the customers expectations, understanding our unique skills, the impact of attitude and going one step beyond.
Stage 2 – Values & Behaviours
More important than skills and achieving the basics, 'how' people are treated is key to creating memorable moments and achieving referrals and recommendation. Anyone can follow a process but behaviours such as using initiative, showing care, treating people as individuals, being tenacious and finding solutions makes the difference.
Stage 3 – Customer Service Skills
These are what customers expect as the basics yet the basics can deliver so much more. The ability to truly listen, to develop rapport, to know when someone wants to talk and when they want to be left alone and to be able to turn a difficult situation or a complaint into a memorable customer service moment, all of these take a different level of skill and expertise.
All our programmes are designed to meet your needs, ranging from half-day modular sessions to 2-3 day intensive programmes.
Please contact us for more information on our customer service training programmes.