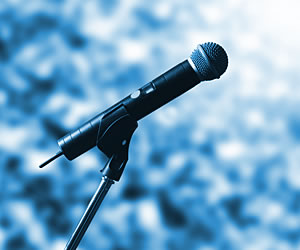 News and Events
Team Coaching
If you feel that you have done your share of team building activities and challenges, be it raft building, rope climbing or bongo playing then you might like to consider a different solution.
We offer team coaching; a powerful experience that enables a team to agree, define and deliver its goals and objectives and work together collaboratively. We help teams agree mutual goals, improve interactions, develop team accountability, drive improvement and increase team effectiveness.
Please check out our Team Coaching solutions.
Executive Coaching and Business Coaching
Demand for our executive coaching and business coaching has continued to grow and we are delighted to expand our coaching team.
Please contact us for more information or to book an introductory session with one of the team.
Coaching for Leaders Programme
Coaching skills are an essential part of leadership development, enabling leaders to develop their team's potential. If you would like develop coaching skills within your organisation we would be delighted to create a bespoke Coaching for Leaders Programme for you.
Please contact us for more information.
Insights Discovery
Our Insights Discovery team continues to grow throughout the UK. All of the team are Insights Discovery licensed practitioners and we have a number of faculty members who train and accredit new practitioners in the use of Insights Discovery. If you are looking to develop self-awareness, teamwork, leadership skills or communication within your organisation, please contact us and we would be delighted to discuss a solution with you.
Please contact us for more information.
Employee Engagement
Read our Employee Engagement Article:
http://insights.com/files/employee-engagement---a-culture-change.pdf
Please contact us for more information on how we can help you engage your employees.
The Retreat
We are delighted to launch The Retreat.
'The Retreat' is a two-day programme designed to give you the time, the space, the skills and the confidence to create and plan your personal or professional goals in a stimulating and positive environment.
'The Retreat' is set in a luxurious country house hotel and spa on the edge of the New Forest National Park. We believe that the venue and setting helps to create the perfect environment to enable you to reflect on what's important to you, create a personal vision and goals and plan your next steps with confidence.
'The Retreat' is led by Melanie Allen. Melanie is a certified coach with the International Coach Federation (ICF) and has worked as a personal and business coach for over 15 years.
Please contact us for further details and 2016-2017 date availability.
The Leadership Retreat
If you like the sound of 'The Retreat' and you would like to do something similar within a business environment we would be delighted to create a bespoke Leadership Retreat Programme within your organisation.
Please contact us for for more information.