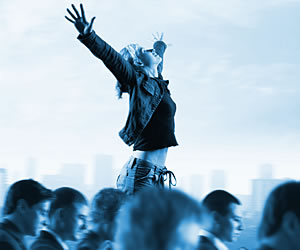 Leadership Development
Our Leadership Development Programme provides a holistic approach to leadership training by combining leadership skills training with emotional intelligence. We believe that to be effective as a leader it takes more than skills and knowledge, it requires self-awareness, empathy, authenticity, self-motivation and emotional resilience.
We help leaders develop their personal, authentic leadership style and we provide tools, techniques and skills to enable them to bring out the best in their people and improve team and business performance.
The Leadership Development Programme is aimed at leaders who want to increase their potential, improve their leadership skills and engage their people. Whether they are looking to hone skills, add new skills to their portfolio, evaluate their leadership strengths and weaknesses or plan their self-development, the leadership development programme will support your organisation to develop outstanding leaders.
The Leadership Development Programme: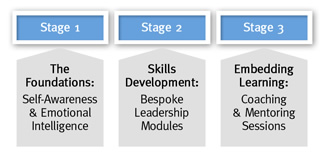 The Leadership Development Programme comprises of a 3-Stage Approach combining a foundation stage centred on self-awareness and emotional competence, followed by leadership skills modules and embedded with coaching and mentoring sessions.
We will create a bespoke leadership development programme for you, whether it is a selection of modules, an intensive leadership training event over a series of days or a long-term leadership development programme.
Stage 1 – The Foundations
The Leadership Development Programme is built on the foundations of Self Awareness and Emotional Intelligence. During this stage leaders gain a detailed understanding of their natural strengths and weaknesses, their leadership style, decision-making style, communication style and their personal impact.
The foundation stage provides an introduction to best practice leadership and the core leadership skills and behaviours that deliver this. Participants leave this stage with dramatically increased self-awareness, leadership awareness, awareness of the impact they have on others and improved emotional competence.
Stage 2 – Leadership Skills Development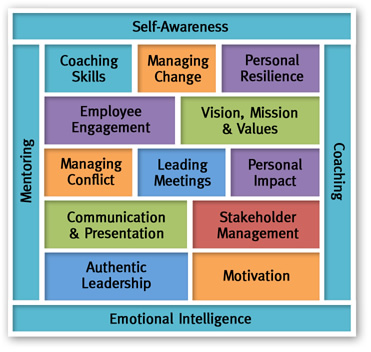 We provide bespoke modules to build on the foundations of self-awareness and emotional competence, developing skills in core leadership practices.
Our skills development modules go beyond the basics of leadership and look in depth at personal leadership skills and behaviours including: Personal Resilience, Authentic Leadership and Personal Impact. We look in depth at team and business leadership focussing on Vision, Mission and Values, Employee Engagement and Motivation, Managing Change and Coaching and we focus on key communication skills including Communication and Presentation, Stakeholder Management, Leading Meetings and Managing Conflict.
Stage 3 – Coaching and Mentoring Sessions
During each module we provide on-going feedback and individual coaching to develop and embed learning. We also recommend follow on coaching and mentoring to further develop and sustain learning.
"I worked with Melanie on our Leadership Development Programme at Heath Lambert. Melanie was never just an external consultant, she took the time to get to know our business, our staff and what we did. This enabled the programme to be tailored to our exact needs which resulted in fantastic feedback from the delegates. Her wealth of knowledge and expertise has been invaluable, and wherever I work in the future I will always be looking at ways to involve Melanie."
Jacqui Matlock
Learning and Development Consultant
Brit Insurance
Please contact us for more information on our leadership development programme.